UV Shortpass Filters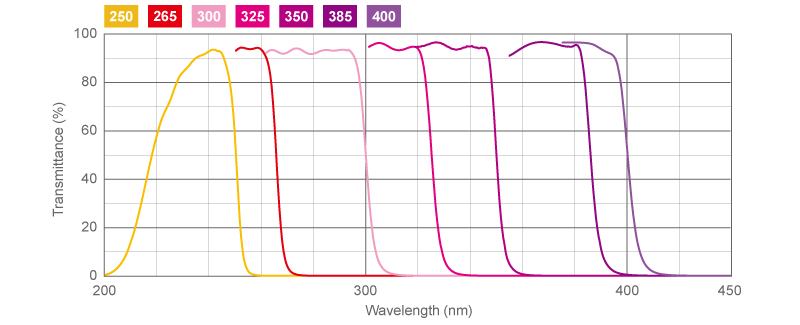 Our UV shortpass filters are designed to have a very sharp transition between the reflect and pass bands while maintaining very high transmission at UV pass bands. The spectral transmission properties are uniform over the entire aperture of the filters. UV shortpass filters can be combined with our UV longpass filters in pairs to create a variety of transmission bands.
21151 South Western Avenue, Suite 204, Torrance, CA 90501 USA
© 2023 Asahi Spectra USA Inc.
All right reserved.